Is your meeting room conference call ready? It seems like an easy question; however, for anyone that's ever been party to a hybrid conference call, the reality is more complicated.  Having to connect to multiple components and equipment for video and audio can present issues that lead to frustration, and even delays. To maximize time efficiency organization must take operational pressures off their employees so they can use their meeting time collaborating, which is what you can provide with the BYOM (Bring Your Own Meeting) approach.
Focus on the Collaboration, Not the Technology
So, how does BYOM work in meeting rooms? First, let's talk about what BYOM actually means. BYOM is an extension of BYOD (Bring Your Own Device). When you equip a room with the right technology, it means that anyone can come into an existing space and use their own device to connect to the necessary peripherals. It also ensures that conference call attendees, whether in-person or remote, have the same experience.
It allows your team to focus on collaboration, instead of worrying about technology. While unified communication (UC) platforms are now second nature to many, that doesn't mean they all work seamlessly, especially in hybrid environments.
A meeting room that deploys BYOM eliminates the pain points with wireless connectivity, so hosting that call is all about the conversation. As a result, it can drive greater productivity and efficiency.
Hosting a BYOM Conference Call Is Simple with ScreenBeam Conference
Developing a meeting space where conference calls are frictionless starts with the right technology tools. ScreenBeam Conference, which runs through our turnkey collaboration platform ScreenBeam 1100 Plus, is the starting point for hosting a BYOM conference call. Host devices automatically connect to the existing components in the room, including cameras, microphones, and soundbars.
There are no configurations or problems with device compatibility. The technology is available for Windows devices, and there is beta support for macOS. It also operates with any video conferencing platform, including Zoom, Microsoft Teams, Google Meet, GoToMeeting, and Webex. You're free from wires, as it runs on top of OS-native wireless display technology.
It's so simple; you can start your call in seconds. First, click the ScreenBeam Conference app and select the ScreenBeam receiver. Next, pair wirelessly to the room's resources (camera, mic, and speakers). Finally, launch the web conferencing service. That's all it takes to host a BYOM conference call.
Experience ScreenBeam Conference
Making it easier for your employees to work together has never been more critical. By alleviating technology woes, your employee's have more time to focus on driving value for your business. Adding this to your tech stack is a great way to invest in the future of work.
See how it works today by visiting the ScreenBeam Conference overview page. You can also watch the video to see it in action.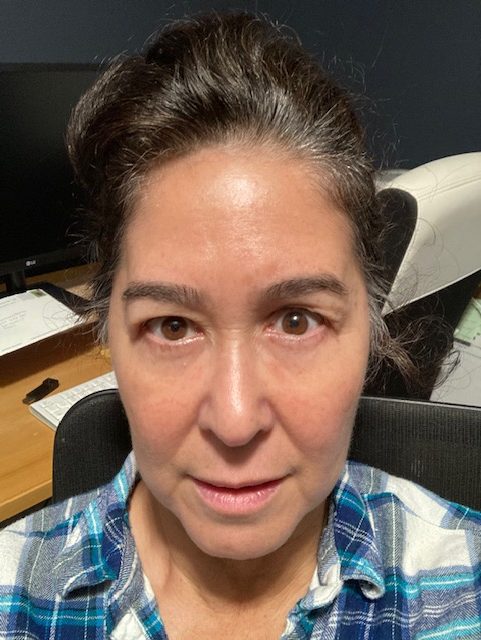 Director Marketing & Corporate Communications
Big believer in developing transparent information and communications to build trust and authenticity.