Now with General Access for Windows and Beta for macOS
The next-generation office looks different than ever before. It needs to support hybrid workforces with the right technology. Full return to the office is still on hold for many of the country's top employers, and they are adapting with hybrid workspaces to foster collaboration between in-person colleagues and those working remotely.
Employees working in the office need tech solutions that allow smooth collaboration with colleagues working remotely. Connecting seamlessly and wirelessly to in-room displays and USB AV peripherals is the challenge. That just got easier with ScreenBeam Conference, now available for general access on Windows 10 devices and beta for macOS.
This new release allows ScreenBeam Conference to facilitate Bring Your Own Meeting (BYOM). BYOM is a natural extension of Bring Your Own Device (BYOD) and puts the user in the driver's seat concerning meeting space connections.
Host Your Web Conference Meetings in Three Easy Steps
The modern meeting is no longer people sitting around a conference table—it's the conference call. People in multiple locations can all connect with the power of technology. However, it can still be complicated, but not with ScreenBeam Conference. You can do it in three easy steps:
Launch the ScreenBeam Conference software and select the ScreenBeam receiver.
Automatically pair wirelessly to the room resources (camera, mic, and speakers).
Begin the meeting by starting your web conferencing service.
Whether attendees set up in a huddle room or their home office, they can still have the smooth experience of joining a meeting without the hassle of setting up a new platform. It saves time and eliminates frustration.
Freedom from Wires, Device Restraints, and Licensing Fees
Wirelessly Connect to Peripherals
ScreenBeam Conference is all about flexibility and simplicity. It runs on top of OS-native wireless display technology, eliminating the need to touch dongles, buttons, cables, and room control systems. With this set-up, meeting hosts only need to engage with their own device to connect with the in-room display and room peripherals, including cameras, microphones, and soundbars from a variety of manufactures, such as Logitech, Bose, Jabra, Huddly, and Polycom.
This web conferencing experience is completely touchless and works with any video conferencing service, including Zoom, Microsoft Teams, Webex, and GoToMeeting.
This versatile experience works in conjunction with ScreenBeam 1100 Plus, the industry's most flexible turnkey collaboration platform.
Deployment is simple for any user. HDMI output for wireless connections to room displays, multiple USB ports to connect to the in-room peripherals, and HDMI ingest for auto-switching all work seamlessly.
Device Compatibility Is No Longer an Issue
With the release of ScreenBeam Conference for Windows and macOS, meeting attendees no longer encounter friction with device use. They can participate in scheduled or ad-hoc meetings with any laptop or unified communication (UC) service of their choice.
Realize Significant TCO Savings
While investment in technology has been consistent during the pandemic, that doesn't mean budgets are endless. Every organization wants to ensure that its total cost of ownership (TCO) for meeting spaces is manageable and drives true value for its employees.
The best technology doesn't have to be the most expensive. In fact, the ScreenBeam Conference software is FREE! It comes with every ScreenBeam 1100 Plus receiver, which has an MSRP of $999 and no recurring or licensing fees.
In comparison to similar products, ScreenBeam Conference's TCO is significantly lower. It's around half the cost of a Solstice alternative and roughly a third of the cost of a Barco option over a three-year period for new customers.
Collaboration Without Technology Woes
We designed this platform to foster collaboration without the worry. Its flexible, simple, contactless, and budget-friendly. It's ideal for the hybrid work structure that most companies are adopting and will continue to embrace moving into 2022 and beyond. To be ready for the future of work, you need ScreenBeam Conference.
Find out more about ScreenBeam Conference today by visiting the product page and watching the explainer video.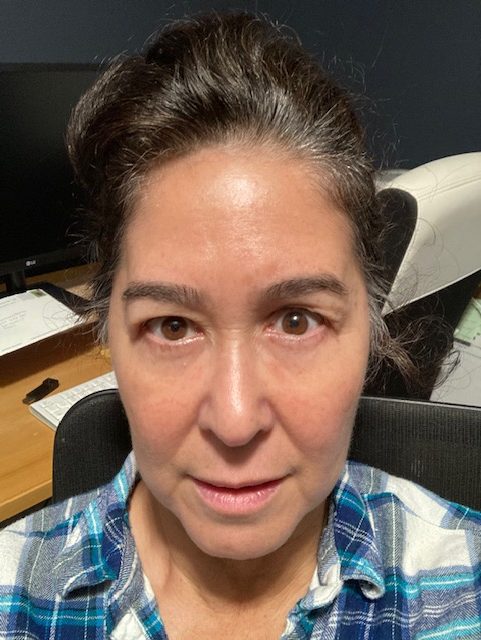 Director Marketing & Corporate Communications
Big believer in developing transparent information and communications to build trust and authenticity.