Selecting a manufacturing partner is a critical – and sometimes intimidating process.
The decision carries a lot of weight, and you're correct to do your due diligence and ensure you get it right.
With that in mind, here are five questions to ask when it's time to enter into a new partnership that provides benefits for both parties.
How does the manufacturer evaluate its channel partners?
A good manufacturer is considering its partners just as thoroughly as you are to ensure that they're also gaining something in a potential partnership.

After all, that's just good business.

Wouldn't you be more likely to trust a partner that thoroughly and carefully evaluates its collaborations and partnerships instead of signing anything and everything that comes across the desk to make a quick buck?

In doing your own exploration, seek out manufacturers that want to collaborate and grow together, not push to get you signed on as quickly as possible.
At ScreenBeam, we value our partners and relationships, and we take the time to ensure that they benefit both sides. We'll hold up our end of the bargain, and we want to be sure we work with channel partners who commit to doing the same.
What incentives does the manufacturing partner offer?
Is it simply the right to sell the product, or does the manufacturer offer other incentives?

In other words, what are you truly getting out of the partnership? Does the manufacturer go above and beyond base-level expectations?

Entering into a productive partnership should involve a relationship much deeper than a surface-level agreement that allows you to sell the product. You should feel valued and appreciated, and incentives are a good way to ensure that happens and that you get the most out of this new venture.
For example, incentives might include deeper discounting for broader orders, thorough, on-site support, deeper assistance from the manufacturer's sales teams in making sales of your own, beneficial partner portals to help automate your processes and address your needs, and more.
ScreenBeam offers a variety of incentives for our partners, including a robust partner portal, thorough sales and implementation support, elevated statuses that let you leverage wholesale discounts, and more.
Can the manufacturer adequately support you, regardless of where you're located? Is their support truly global?
How does the manufacturer support your partnership? Are there training, technical and sales support, and open collaboration opportunities, or will you largely be on your own?

Again, look for a partner that's interested in the long-term success, not the quick buck. It's in their best interested to ensure you're continually up to date with best practices, new innovations, proper training procedures, and more.
Industry-leading manufacturing partners also offer responsive, available teams regardless of whether you're based in the United States, Europe, Asia, the Middle East, or Latin America. With teams at the ready to assist you that understand the region you operate in and its specific challenges, you can be more successful in creating a tailored, unique plan that best serves your operations.
ScreenBeam is proud to offer several office locations around the world as well as a skilled outside and inside sales teams supporting each region, and a variety of subject matter experts who all work to ensure you have the support you and your customers need to flourish no matter where you are located.
Analyze the stability and future growth opportunity in your market. Does the manufacturer help you take advantage?
Where is your business headed? Will this partnership help you travel down that path or set you back? Is this partnership creating new growth opportunities for your business?

A true partner is interested in the success and growth of both parties and in helping you make good on your potential in the market you both share.

If this partnership can help both parties capitalize on opportunities, everyone wins.

ScreenBeam's position as a leader in the wireless display and collaboration industry provides unprecedented opportunity for growth – modern spaces and communication are becoming increasingly more digital by the day, and ScreenBeam is ready to help you capitalize, but more importantly delight your customers!
Are they highly thought of by existing customers? What's the total landed cost?
A good manufacturer with its partners' best interests in mind will be on good terms with past and current customers. Ask for a list – if the manufacturer won't provide one, be wary of what that may imply. If they do give you one, do your due diligence and try to find out exactly what partnering with them is like.
Finally, consider the total landed cost of the partnership – one aspect may be a tremendous opportunity, but are they hiding some unsavory truths? Are they taking the right steps to ensure their partners can preserve margins, or are they inflating their MSRP, but the street price leaves crumbs on the table? Take everything into account, from fees to ingredients, transportation and more. Is it really a "partnership"?
When you choose ScreenBeam, you'll choose not only a leading total cost, but a partner that is actively matched with new channel partners by existing customers. Our customers see the value in partnering with us, and they want you to experience that value, as well.
Getting the Most Out of Your Channel Partner Program
A successful partnership brings new opportunities, increased consistency, ballooning productivity, and most importantly trust. A mutually beneficial relationship requires reciprocated loyalty, and, most of all, realized potential for growth and profit.
A partner program without critical support from your manufacturing partner is no better than going without a partnership in the first place, and you shouldn't accept less than a relationship focused on thorough training, guidance and communication.
ScreenBeam is proud to offer the industry's most comprehensive way to ensure your team is educated and ready to sell, succeed and boost your ROI.
To learn more about the ScreenBeam Partner Program and if your business is a good fit, reach out to your regional sales rep or email us at channelsales@screenbeam.com.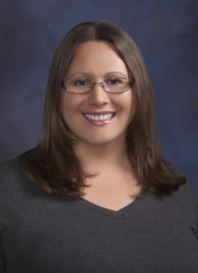 Director, Distribution and Elite Partners