Touch screen display technology is rapidly appearing in boardrooms, meeting rooms, and huddle rooms — and for good reason. They're unleashing team interactions, productivity and collaboration. In some cases, they're completely changing the way teams work together.
A touch display can work as both an input and an output device, connect wirelessly to team members' devices, and act as a hub for collaboration breathing new life into boardrooms and other meeting spaces. Here's how:
1.    Touch displays make presentations better.
When interactivity increases, so does engagement. Touch screen displays make it easier for everyone to get involved in a presentation. Presenters can respond to audience feedback by making real-time changes, keeping the presentation relevant and lively.
Complicated project? No problem. Stacks of paper aren't exactly user-friendly. And neither is an old-style, non-interactive display. When you need to highlight details and have instant access to multiple applications, a display with touch capability is the way to go. You can show everyone what they need to see right away, saving time, money, and everyone's sanity.
Touch improves a presentation's flow. With everyone using personal touch screen devices, touch has become wholly natural. Touch is inherently smooth, and the right touch display can take the rigidity out of any presentation.
2.    Touch displays make work more efficient and more productive.
No time wasted. In every meeting and work session, valuable time is lost trying to get everyone on the same page (literally). With touch screen displays, everything you need is at your fingertips, so everyone involved can be more productive both during and outside of meetings.
Keep up with the latest software. A huge number of applications support touch, and chances are you're using software that can work with a touch screen. As software progresses, it becomes easier and easier to collaborate in real time. Using touch-based features will help you take full advantage of your software.
3.    Touch displays make collaboration easier.
Collaborate efficiently. Collaboration gets even better. Presentations don't have to be one-sided. Touch screens help in two ways: by bringing everything (e.g., emails, memos, instant messages) together and by building a naturally collaborative and more interactive environment. When everyone is connected and touch is available, team members can work together with incredible efficiency and engagement.
Make changes instantly. Wireless collaboration is great for enterprise. ScreenBeam wireless display in combination with a Windows 10 device allows annotations on the touch display to be instantly captured and saved on the presenter's screen, even when the device is not natively touch-enabled. Windows inking is native in Windows apps making it simple to get your team members working together. Marking up content and images or creating sticky notes allows a presenter or participant to get their point across efficiently. ScreenBeam wireless display takes care of the connectivity and enables the power of interactive touch for real-time sharing and collaboration. Everyone is connected and on-track. The meeting is nothing less than efficient.
Read more on how Windows Ink and interactive touch are digitally transforming meetings.
4.    Touch displays help you serve your clients better.
Today's clients look for today's technology. Touch screens can help you serve your clients by helping you build powerful presentations. They also let you and your clients work together with incredible efficiency and ease. When your presentations and collaborations run smoothly, you look great and provide outstanding service your clients will talk about.
Why use touch screen technology in your board rooms and meeting rooms? Because it changes everything.
Touch screen technology increases collaboration, efficiency, and engagement wherever it's used. Pair it with the technology and devices you already use to make your team more productive every day. With touch-screen monitors in your meeting spaces, you'll enhance your presentations, work sessions, and meetings to make your business more productive and profitable.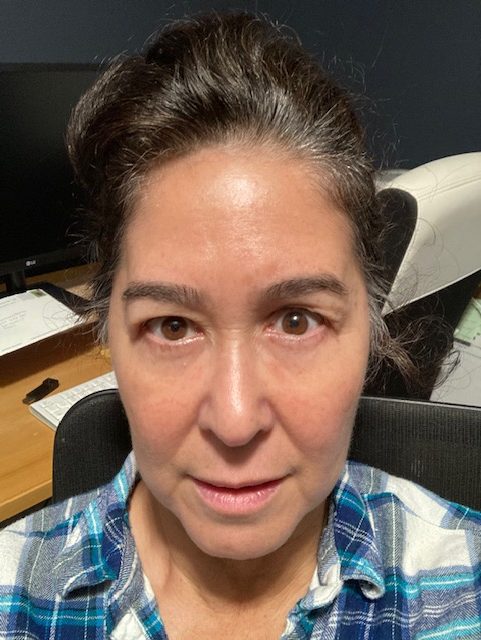 Director Marketing & Corporate Communications
Big believer in developing transparent information and communications to build trust and authenticity.