If your conference room resembles that in 1999's Office Space, you might want to think about an upgrade.
8 ways to modernize your conference rooms
Trust us, 2017 is a far cry from 1999. Back then a modern conference room typically sported an overhead projector, a whiteboard, and perhaps a Polycom sitting in the middle of the table. But tech and design have both come a long way since then. If you're looking for a way to impress customers, increase employee productivity, and refresh your outdated meeting space, we have rounded up eight ways to modernize your conference room.
1. Standing Conference Tables
Just as the sofa is the focal point of the living room, the conference table is the focal point of any conference room. For years, the design of conference tables remained unchanged. Fortunately, designers today are kicking things up a notch by experimenting with updated designs.
One of the newest trends in office furniture are standing desks and conference tables. There are obvious benefits to standing. It releases endorphins, provides energy, and even helps with posture. In fact, research has shown that meetings conducted when employees are standing are 34% shorter than the average business meeting!
2. Wireless Display Technology
When "modern" conference room technologies started taking over in the late 80s and 90s, they brought with them wires, wires, everywhere. Perhaps one of the best pieces of wireless tech you can incorporate into your conference room is wireless display technology. Wireless display gives business professionals fast and easy wireless content sharing, allowing presenters freedom to move around the room, actively engage and collaborate with their audience. Moreover, users don't waste time looking for the right cable, and can seamlessly connect devices to displays, and switch from one presenter to another, increasing productivity while cutting set up time. This eliminates time lags that cut into the first few minutes of your meetings because of compatibility issues. These few minutes saved, compound into hours of productivity year-round and get your meetings started off right. New to wireless display? You can learn more about the benefits and applications of this technology by downloading our free eBook, Wireless Display for Dummies here!
3. 4K Displays
Typical presentations today pack a ton of amazing multimedia. From graphics to video, to your standard PowerPoint presentations, to get the most out of your wireless display technology you're going to want to pair it with the clearest and most visually appealing display with the best detail. In this case, a 4K display is your best option. 4K displays have extremely high-definition and can display video with a photo-realism that is shockingly crisp. These displays also have superior audio technology, although, if preferred, you can also upgrade your 4K display with a sound bar to really blow the socks off your colleagues!
4. Remote Technology
Today's meetings often involve collaboration between onsite and remote team members. So you're going to want to invest in collaboration tools and technology that make it possible for colleagues to share and collaborate on their mobile devices and computers. This includes software and solutions like Adobe Connect, WebEx, and Zoom, all of which are popular services for webinars and online meetings. These are essentially for getting remote employees or guests to be able to connect to your meeting, saving both you and them the expense on travel time.
5. Tracking cameras
Recent technology has made it possible to turn your static conference room into a more dynamic setting with the use of tracking cameras. The setups for these vary (sometimes with moving robots on wheels), but tracking cameras allow remote attendees to zoom in on the speaker's voice and better capture motion. They can be set to track the speaker automatically, or they can be set to allow the conference attendees to have some control over where they look around the room, giving them the ability to look at and engage more visually with other attendees who are also remote. This is an interesting bit of 21st-century flair that we're excited to see evolve.
6. Conference Room Scheduling Systems
Scheduling has always been a pain for meeting planners. Once your modern updates start taking shape and everyone wants in on your sleek conference rooms, you'll likely have a hard time keeping up with the scheduling requests. Automated software solutions such as conference room schedule systems allow anyone to schedule the room from the touch of a button on their phone. Meeting planners can see available dates and times to quickly schedule their own meeting. You can even sync the scheduling system with Google Calendar to make it easy for anyone to schedule a conference natively within the app.
7. Bring Nature Inside
Science takes the stage here with a simple message for all commercial interior designers: bring the outside in! A bit of greenery can go a long way to make attendees feel more comfortable and happy in the space. Additionally, plants improve air quality, so bringing a bit of life into the office is beneficial for health as well. Our recommendation is to opt for evergreen plants or succulents suited for indirect light.
8. Play with Color
White walls are often the go to in meeting spaces, and it makes sense since white is clean, bright, and non-distracting. However, we're noticing more and more that offices are opting for color through an accent wall, bright chairs, and artwork. According to the psychology of colors, the human brain is uniquely impacted by the color of the surrounding space. For example, the purity and cleanliness associated with white can put people in a good mood, but too much of it might make people feel like they're in an overly sterile environment. Meanwhile, too much red may be a bit too conducive to an angry and combative atmosphere for your meeting room. Think heavily about what color scheme you want and how those colors can influence mood and reflect your company brand.
Are you thinking of updating your meeting rooms or workspace? What ideas do you have for your project? We'd love to hear your thoughts in the comments section below!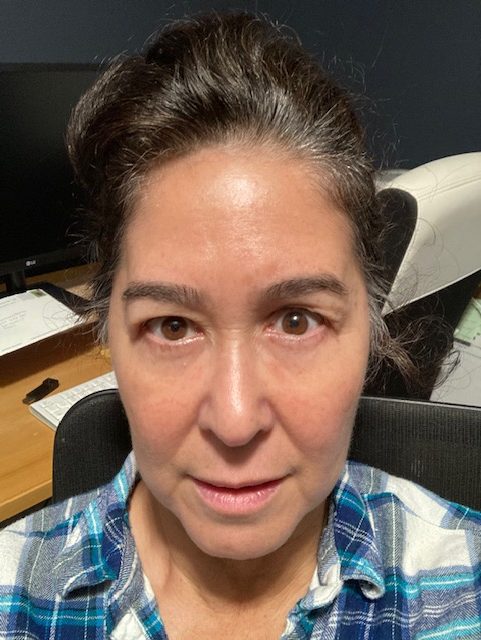 Director Marketing & Corporate Communications
Big believer in developing transparent information and communications to build trust and authenticity.